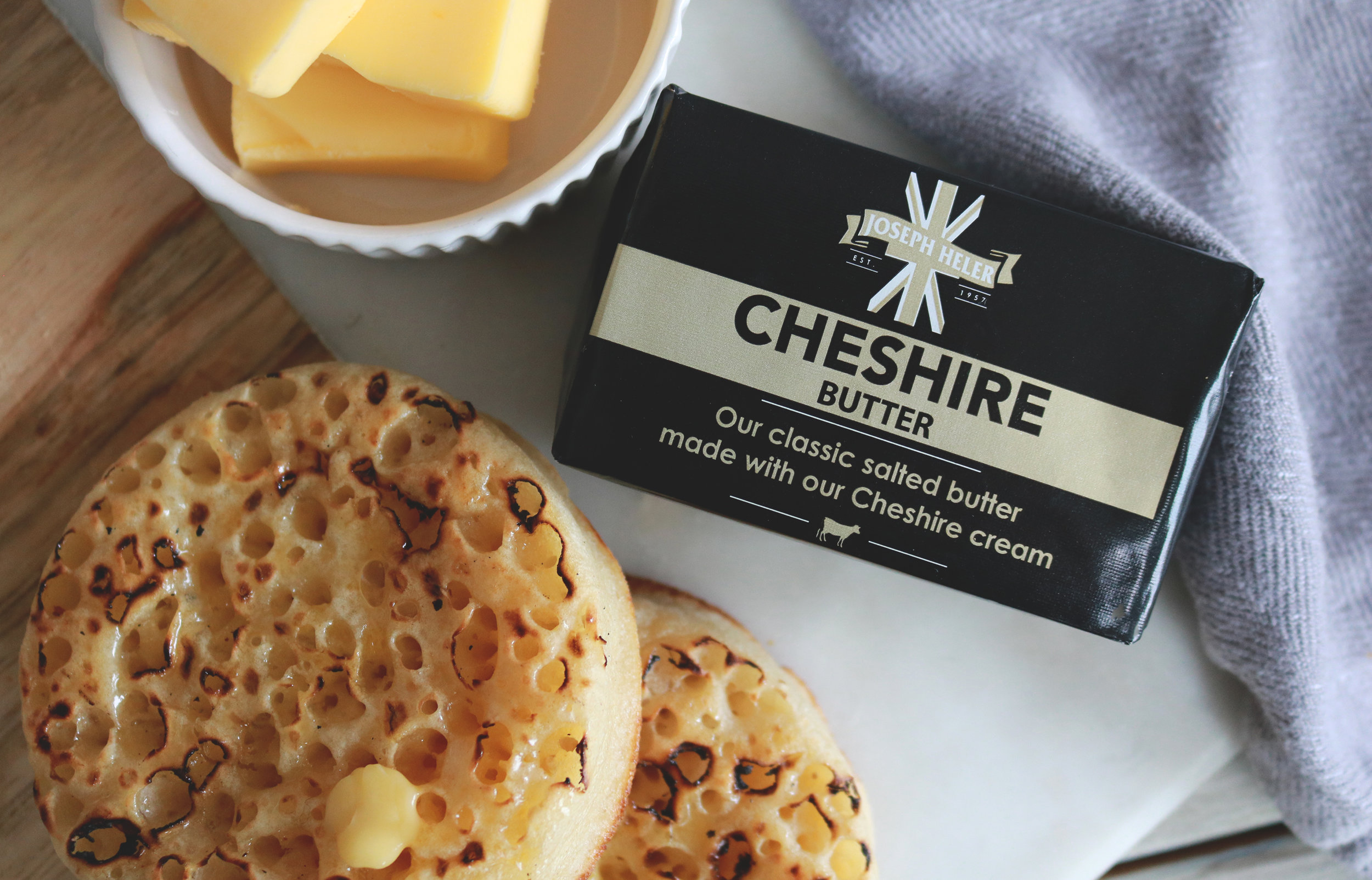 A butter for people who love real food
REAL CHESHIRE BUTTER…
Joseph Heler has a history as a butter maker.
Traditionally as a cheese maker it would be expected that you would make butter from the rich whey cream, churning the cream into a rich and creamy butter to be enjoyed on the farm and around the local villages.
After many years and many requests for a real local butter, we have now returned to making Cheshire Butter.
Our salted butter made with our Cheshire cream
Made with 100% Cheshire whey cream and churned in small batches to give a butter that is richer in depth than the mass produced sweet cream butters.
Other than Cheshire cream, the only other ingredient is Maldon Sea Salt flakes. Chosen for their distinct quality and taste. Maldon sea salt helps us to create the unique taste that is Cheshire Butter
Packed in a small 125g block, for everyone who loves real food.