BRITISH CLASSICS
All of our cheese is made by hand in our traditional dairy, matured for the time needed to develop the distinctive flavours and textures, and specially selected only when they are ready by our expert cheese graders.
RED LEICESTER
We have been making Red Leicester cheese for over 20 years to a recipe that gives the cheese its distinctive characteristics.
Matured for around 9 months, this stunning russet-red coloured cheese develops a firm yet open, rugged texture with a sweet, nutty flavour and a hint of citrus.
Gold Award Winner at the 2017 British Cheese Awards
DOUBLE GLOUCESTER
Being made at the Joseph Heler dairy for over 20 years, our Double Gloucester delivers all the characteristics expected of the classic British cheese.
Matured for around 4-6 months, the firm, light straw coloured cheese has a rich, smooth, buttery texture and creamy flavour.
CHESHIRE
Cheshire cheese was where it all started for the Heler family. The Heler's Cheshire recipe is a closely guarded secret, produced originally by Joseph's grandmother over a century ago. We are proud to say that we are one of the last remaining Cheshire cheese makers located in the county of Cheshire – a real authentic 'Cheshire from Cheshire'
A delicate & wonderfully crumbly cheese, young, fresh and flavoured with light citrus notes.
Gold Award & Trophy Winner at the 2017 International Cheese Awards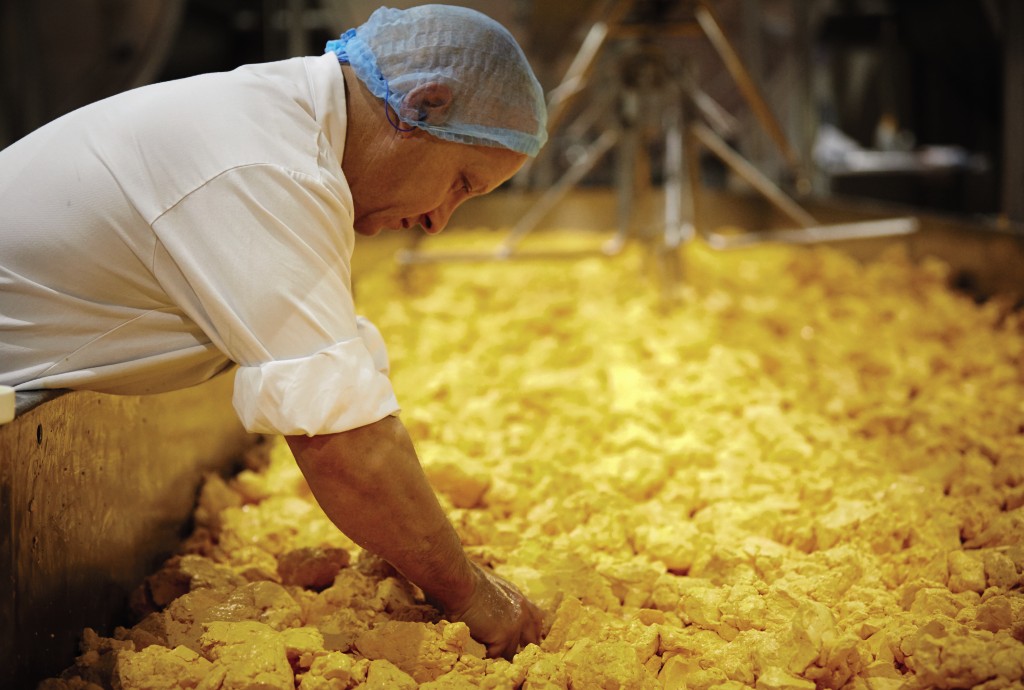 Handmade to time honoured recipies...