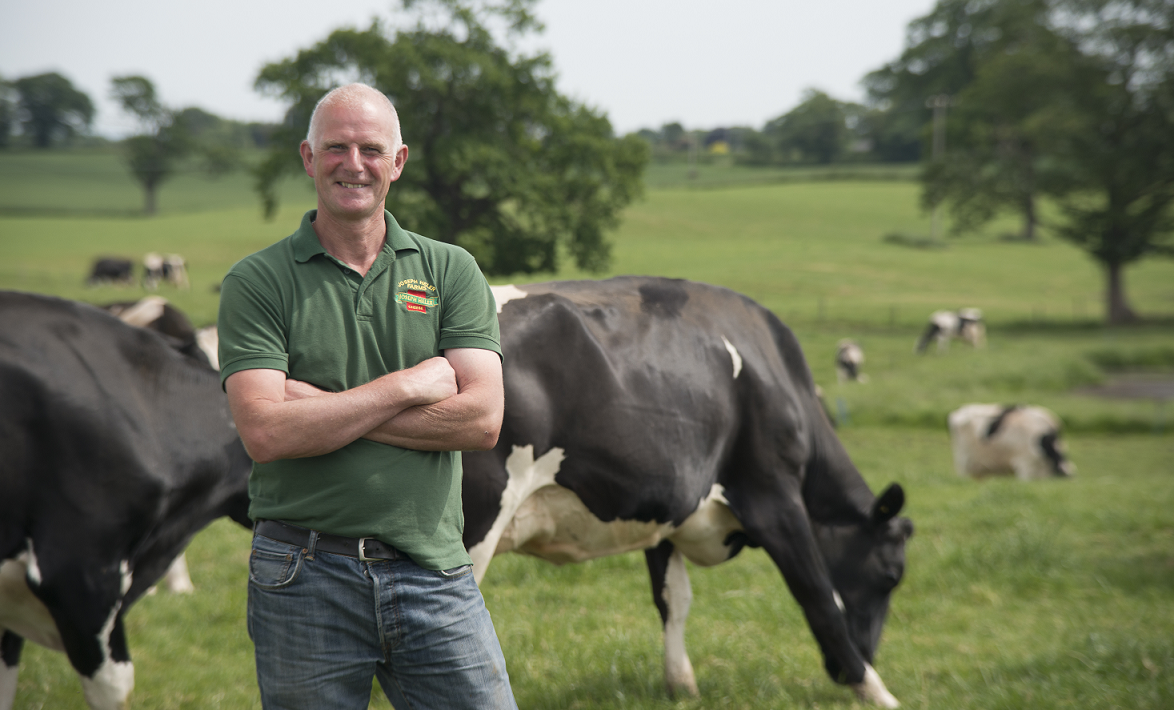 We treat our cows like royalty...
We have our very own farm – Parkes Farm – located in the village of Audlem, just a couple of miles away from our dairy. Parkes Farm is the home of our own award-winning dairy cows, collectively known as the Helton herd.
Our Farm Manager, Mark Thornton, and his small team work 365 days of the year, so that the 300-strong herd of cows are pampered to ensure the quality of milk is of the highest standard. The cows each have names, have their hooves manicured, given mattresses to sleep on and even have music to listen to. Just like how our cheese has won a plethora of awards at cheese shows up and down the country, the cows themselves have their own success stories at farming shows nationwide.